Program Features
As a foundation for the construction of new information systems, this research program comprises study of a set of fields applied to the real world, including parallel computing architectures with intelligence features, modeling and visualization technologies, and virtual reality environments. Graduate degree students are given the opportunity to systematically improve their skills in identifying and solving problems with a bearing on system-wide architectures as well as on individual fields. Parallel progress in the implementation of computer information technologies and innovative and pioneering concepts has led to sweeping changes in social structure. Within the realm of research training in this dawning age, productive approaches that effectively harness software resources and computer simulations to map research accomplishments onto the real world will be indispensable, together with the unending academic pursuit of educational formats that nurture creativity.
Accordingly, to train advanced academic researchers as well as prepare professional engineers for occupations in the business world, and to enable students to reinforce their powers of independent thought and creativity through hands-on experience that applies knowledge gained within the research setting, we have established an Information Technology (IT) Factory Seminar Program which extends from the second semester of the first year through the first semester of the second year. In addition, students are encouraged to engage in information-gathering and cyber-modeling ventures that actively enlist a variety of Internet tools.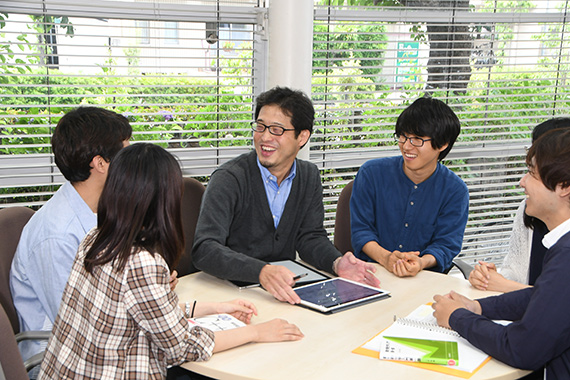 Many aspects of computers and Information Science are now penetrating into other fields, including Economics, Education, Medicine and an array of other humanities and life science disciplines. It is anticipated that this trend will improve opportunities for the enrollment of students from diverse educational backgrounds in non-information science fields. To accommodate this trend, in the primary stage of the doctoral program for first-year students, we in principle offer courses that facilitate the acquisition of knowledge fundamental to an advanced understanding of Information Science concepts.
Message from the Chair of the Graduate School
Technical fields such as Computer Science and Digital Media Science will be core technologies for the formation of 21st Century society. As such, they can be expected to demonstrate impressive strides as disciplines that pave the way for the Multimedia Age and afford broad possibilities for application. On the other hand, these fields are still in their infancy and not many researchers as yet have the guiding, creative qualities to serve as academic instructors either in Japan or abroad.
Nevertheless, it can be anticipated that research in information science will have a strong bearing on the advancement of the humanities and life sciences as well as the debut of entirely new academic fields in the years ahead. Taken from that perspective, the training of academic researchers in Information Science would seem to be a task of the utmost urgency. It will be imperative to foster — as a discipline in its own right — the systematic study of computer systems for these purposes, as well as of cyber-systems centering around networks that put computers to work. Of additional critical importance will be establishing solid foundations for research in the Information Science field.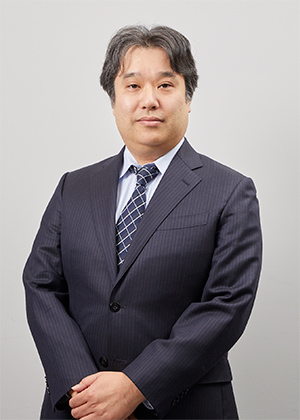 Takafumi KOIKE, Professor, Dr.
Chair of the Graduate School
The information boom of recent years has been reshaping the foundations of industrial structure from the bottom up. Developing human resources who can help society find practical solutions to the many problems it now confronts and lead in the creation of new industries will, together with the training of academic researchers, be essential to the goals of fostering and sustaining industry in the years ahead.
Designed to train advanced engineers and researchers with international-level perspectives and abilities, these programs will offer opportunities for education and research at the cutting edge of an array of related fields, pure and applied, from computer architectures and Software Systems Science to virtual reality and cyber worlds. Furthermore, the programs will be run by a faculty that is roughly 25% foreign in its complexion, and that boasts an extensive record of world-class accomplishments, as shown by the list of individual research achievements on this page.
Curriculum for Master's Degree
The master's degree course consists of required and elective courses and a master's thesis. The courses are composed of lecture courses and seminar courses. Lecture courses are divided into 5 fields:
All lecture courses in the field of Computer and Information Sciences for Globalization are taught in English. A few lectures from 1, 2, and 3 are taught in English. In order to adapt to rapidly changing information technology, ad hoc lectures are also provided.
Seminar courses are related to your research. There are three compulsory courses:
Special Research for Computer and Information Sciences
Special Seminar for Computer and Information Sciences
CIS Global Seminar
The first two courses, which are taught by your research supervisor, are completed when your master's thesis is accepted. CIS Global Seminar is a special course for all students. It may include visiting leading companies and talking with their engineers and researchers.
Master's Thesis Supervisor
Contact a supervisor of your choice. It is desirable to decide your supervisor before coming to Japan.