A quality educational setting
Classrooms are all equipped with communications modules that allow PC access to the Internet. In addition, the university loans each student a notebook PC for personal use during his or her four years of enrollment.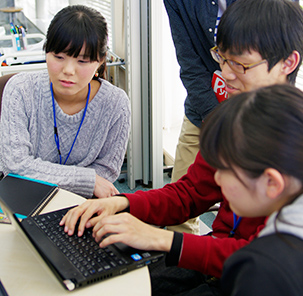 Two information laboratories
Two information laboratories have been set up for drills and experiments requiring the use of computers. They are equipped with around 96(Windows/Linux PC 81 + iMac 15) of the latest PC models. Students may use either the Windows or Linux or macOS operating system.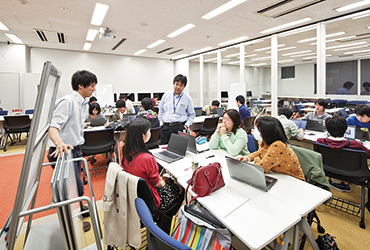 Computer graphics images that demand heavy number-crunching can be produced with ease on the school's ultra-fast workstations.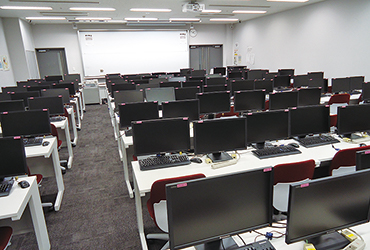 Many office-style labs
Many office-style labs for student use have been set up to provide a pleasant computing environment in which to work on one's graduation thesis or other research.