Contact to us
Koganei Campus, Faculty of Computer and Information Sciences
Graduate School of Computer and Information Sciences, Hosei University
3-7-2 Kajino-cho, Koganei-shi, Tokyo Japan, 184-8585
Phone: +81-42-387-6036, FAX: +81-42-387-6048
Campus Location
Hosei University has three campuses. The Faculty and Graduate School of Computer and Information Sciences (CIS) is located at Koganei Campus, about 20 minutes by train from Shinjuku.
Location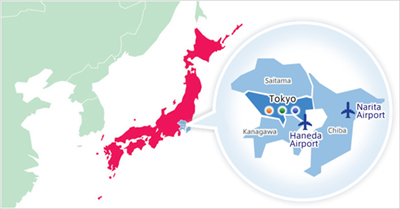 Means of Access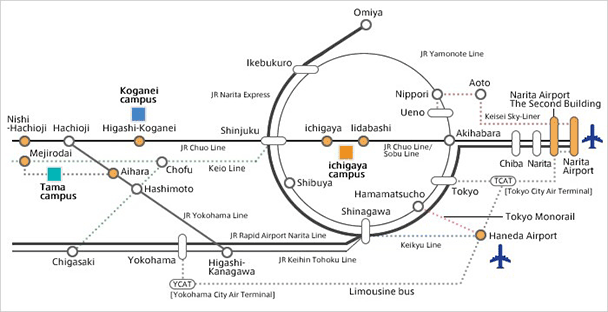 Means of Access to Koganei Campus

From Higashi-Koganei station to Koganei Campus
From the north exit of Higashi-koganei Station on the JR Chuo Line, a bus bound for Musashi-koganei Station will let you off at the Hosei university stop, just from Hosei university.
Koganei Campus Map
Main Gate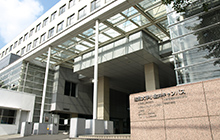 West Building
(A) 1F CIS Office
(A) 1F CIS Library
(B) 1F GBC
3F Active Learning Lab
3F Infromation Lab
South Building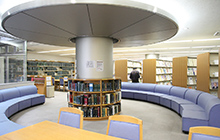 Shared Building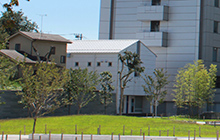 Administrative Building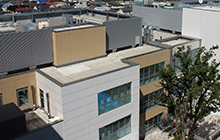 North Building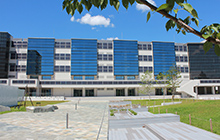 Multi-Purpose Ground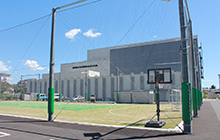 Court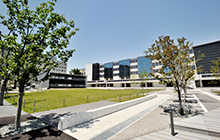 Club Room Building
Central Building
Keyaki Gate
Research Center for Micro-Nano Technology
Soccer Field
Tennis Court