DDP Student Life Videos
徐同同 DDP 2016 留学生
2016年9月,我来到东京正式成为法政大学的一份子。在这里一年的学习生活,时间虽然匆匆却无比充实。从申请阶段到入学以来,法政大学负责DDP项目的工作人员一直都很热心地提供各种支持,他们的认真与耐心,让人由衷地感到敬佩。学校的课程设置丰富且实用,尤其是很多来自日立、NEC、IBM等知名国际化公司的老师,每次课堂上都能带来新的东西,无论是技术研究还是管理方式都让人受益匪浅。
法政大学的DDP项目旨在培养具有国际视野的计算机信息科学人才,通过这个项目也的确能增长很多见识,结识来自不同国家的朋友,了解不同地区的文化。同时学校为学生提供了非常好的研究条件,鼓励学生参加学术活动。在读期间,在导师的指导下,我发表了两篇IEEE国际会议论文,并在2017年6月21至23日参加了在英国埃克塞特举办的学术会议,会上认识了来自不同国家的研究学者,通过交流想法,对自己研究的认识也更加深刻。所以,如果你热衷于研究,想体验不同文化生活,那么请把握住这次机会,加入法政大学,给人生留下一段难忘的经历。
徐同同
DDP 2016 留学生
English version:
I came to Tokyo and became a member of Hosei University in September 2016. In this year's study and life, time is rush but very enriched. From the application stage to the enrollment, the staff in Hosei University have been enthusiastic to provide all kinds of support. They are very serious and patient with work, which makes people admire from the bottom of heart. The school curriculum is rich and practical, especially classes given by teachers from Hitachi, NEC, IBM and other well-known international companies, from which we can learn a lot of research methods and management skills.
The DDP program aims to cultivate computer and information professionals with an international perspective. We can really grow a lot of insight, get acquainted with friends from different countries and understand the culture of different regions through this project. The school provides students with nice research conditions and encourages students to participate in academic activities. During the year in Hosei University, I published two conference papers under the guidance of my supervisor and attended the 3rd IEEE International Conference on Cybernetics in Exeter, UK, from 21 to 23 June 2017, where I have the opportunity to communicate with researchers from different countries. If you are keen on research and want to experience a different life, please take this chance to join the DDP program and spend a memorable year at Hosei University.
刘文静 DDP 2014 留学生
2014年9月,我踏入了法政大学的校门。在法政大学一年的生活中,不仅感受了日本便利的生活环境、在日语课中体验日本文化,更在研究上得到了导师亲切的指导。在法政大学,实践课程,例如Ruby课,有来自企业前线的老师教授,研究课题有情报学部经验丰富的教授指导。另外,这里同时提供英文授课和日语授课。中期答辩,毕业答辩,英语授课,都体现了国际化CIS专业的水平。
法政大学东小金井校区交通便利,10分钟步行可达的电车车站。校舍设施齐全,有宽敞的研究室,安静的图书馆,干净的健身房,价位合理的食堂。学校附近有优美的小金井公园、便宜的小金井健身房,免费学习日语的小金井日语学习室。加入DDP项目,成为法政大学的一员,绝对是正确的选择。希望有更多的人能够加入DDP项目,加入法政大学,感受在日本的学习和生活。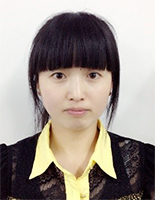 刘文静
DDP 2014 留学生
English version:
In September of 2014, I entered into Hosei University. During one year of studying in here and living in Japan, I not only experienced the convenient living environment, the Japanese culture in Japanese class, but also guided by the experienced professors on the research. In Hosei University, the practical classes, like ruby programming class, are taught by the teachers from the company. While classes on research theme are taught by the international professors. Additionally, both English class and Japanese class are provided. The mid-term presentation, the thesis defense, the classes taught in English are showing the international CIS department.
Hosei University Koganei campus is situated in the convenient place where is only 10 minutes'walk from the station. The Koganei campus is fully equipped, having the spacious laboratories, quiet libraries, clean gym, and reasonable price cafeteria. Near the Koganei campus, there is a beautiful Koganei park, inexpensive Koganei City Gym, free to learn Japanese Koganei City Japanese study room. To be a member of DDP, be a student of Hosei University is definitely a right choice. Hoping more students could take advantage of DDP, become students of Hosei University to experience the learning and living in Japan.
祖忠慧 DDP 2013 留学生
2013年9月,我很荣幸有机会作为硕士双学位项目的一员来到法政大学学习。在这里,你可以学习到先进的教学理念,领略到先端的前言科学,感受到亲切的管理方式。法政大学为同学们提供了优越的硬件设施,无论是宽敞明亮的室内篮球场还是设备齐全的健身房,或是藏书丰富的图书馆,都是向同学们无偿开放的。
学校的教授也都是国际化的,有着丰富的研究成果和教学经验。同时学校为同学们提供了许多学术交流的机会,让大家接触研究领域的先进思想。导师们治学严谨的研究态度,谦虚慎行的为人之道都是我们学习的榜样,都将使我们受益匪浅。希望有更多的同学可以了解法政,加入法政,感受法政的特殊魅力。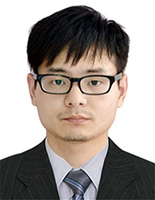 祖忠慧
DDP 2013 留学生
English version:
I am honored to have the opportunity to study in Hosei University as a member of DDP program since Sep, 2013. In Hosei University, you will have chances to contact with the advanced teaching philosophy, learn the preface science and feel the kindness management approach. Hosei University provides students superior hardware facilities. No matter the bright and spacious indoor basketball court or the fully equipped gym, or well-stocked library are open towards the students without charge.
The professors of Hosei University are also with international background and plenty teaching experiences. Besides, Hosei University provides and creates many chances to students for academic communication so that the students will learn some advanced ideas of the field which are researched on. What's more, from the professors, we not only learned the scientific and rigorous research attitude, but also we become much more modesty. All of those that we have learnt from Hosei University will do a great influence during our whole life, and it will do us a lot of favor. I wish that more students could start to know Hosei University, be a member of Hosei University and feel the special charm of Hosei University. I believe that you will never regret to have the experience in Hosei University.
Message from Lecturer of 日语理解
大家想在日本做些什?得来到日本,日不会日本的情况不了解,就回国也太可惜了!在我的班上,学日的同,也可以学到日本文化和日常的生活俗。走日本,一起充留学生活!
皆さんは日本で何をしたいですか?せっかく日本へ来たのに、日本語も日本のことも知らないで帰るのはもったいない!私のクラスでは日本語を勉強しながら、日本の文化や習慣も学びます。日本を知って留学生活を充実させましょう!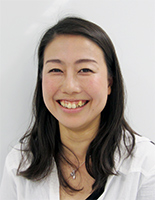 Yoko MURAMATSU
Lecturer of 日语理解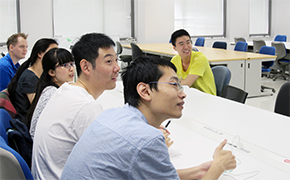 日语理解 Classroom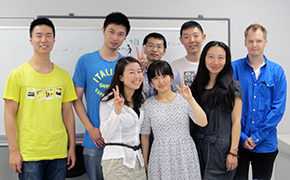 Students and lecturer